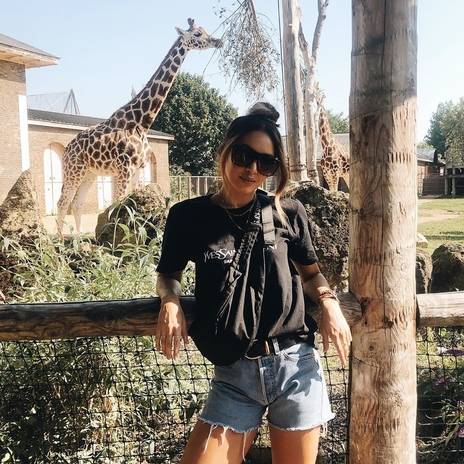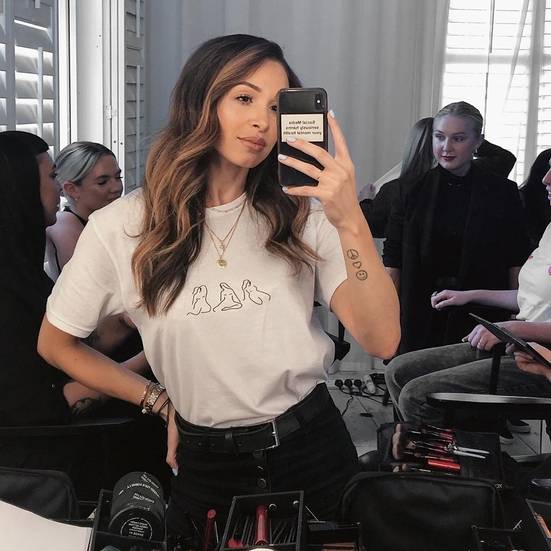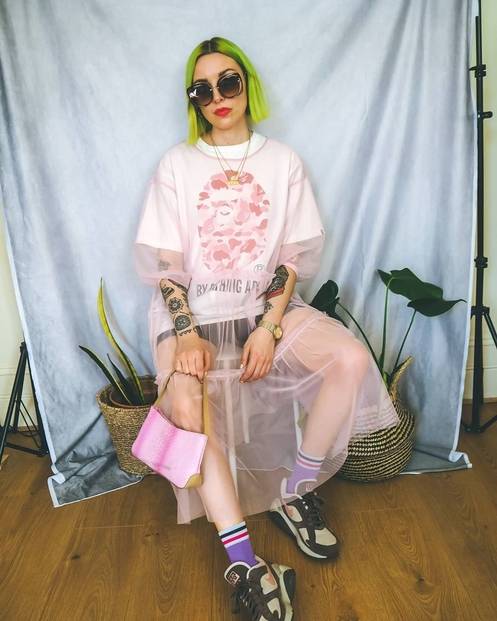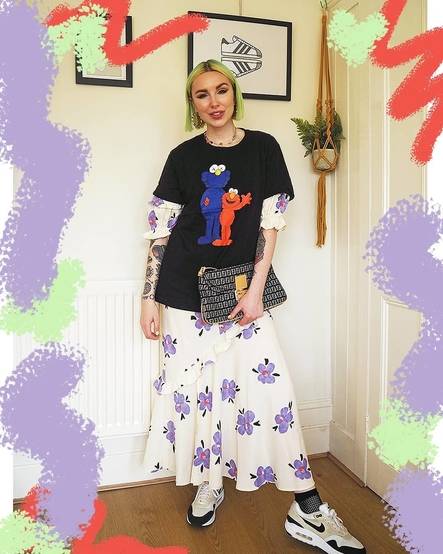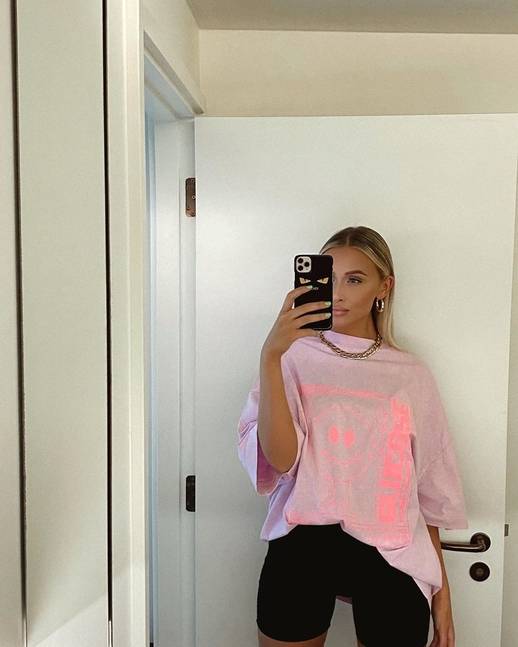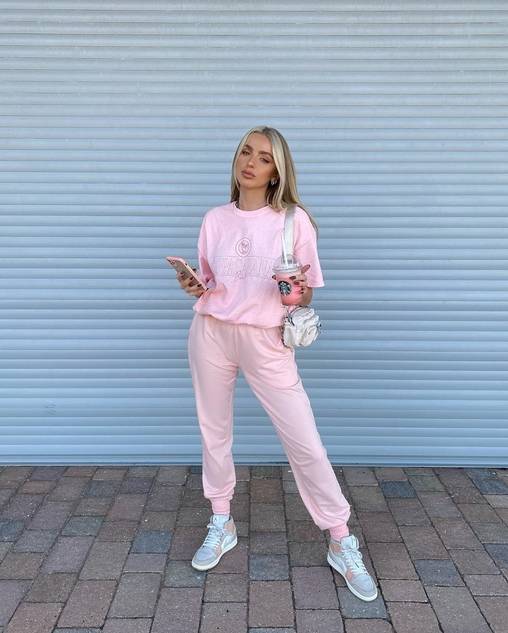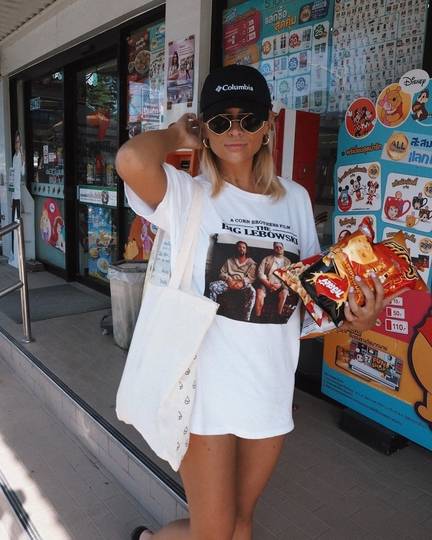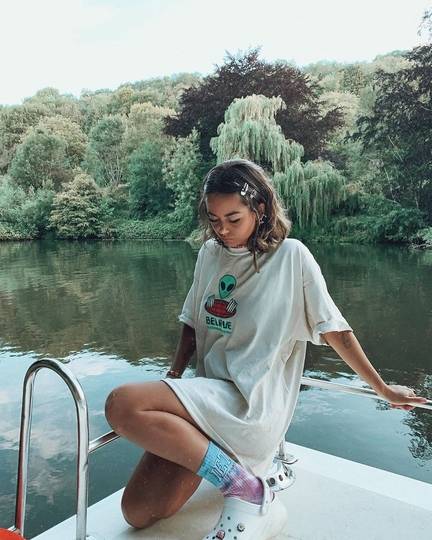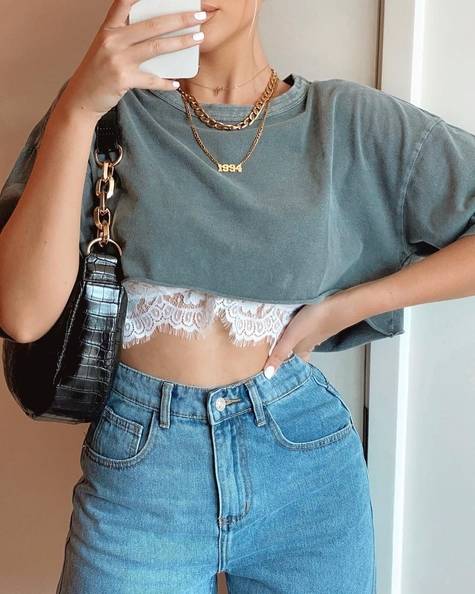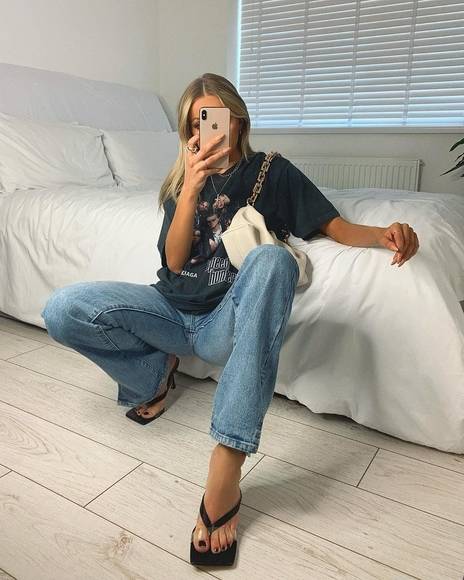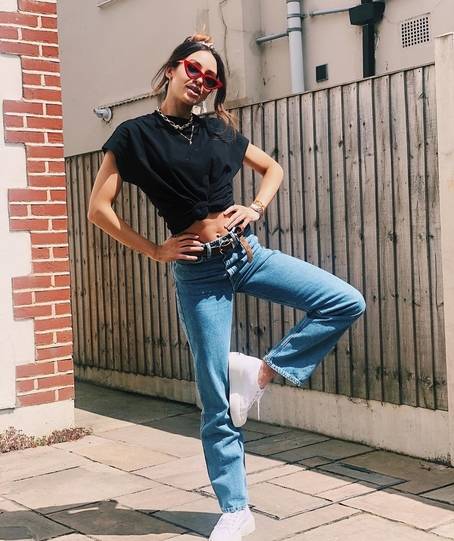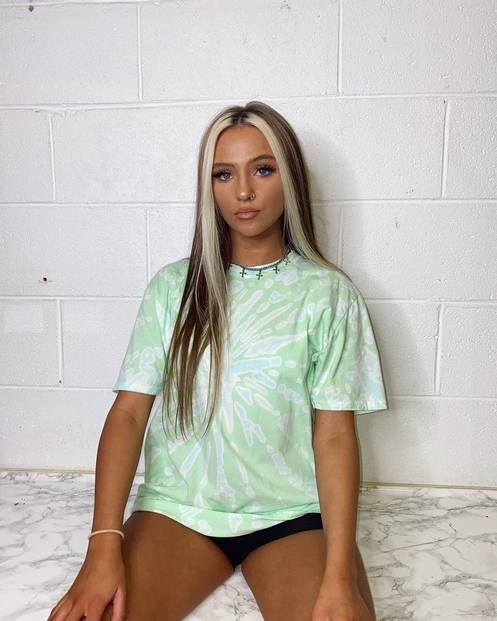 T-shirts are a staple piece of the fashion conscious and the fashionista's wardrobe. They're versatile, unfussy, and provide a good base from which to build and accessorise an outfit (hence being sold under 'basics'). T-shirts are, for the most part, a basic garment however when worn right, they can be timeless and chic.
When worn as a central element of your outfit, an oversized t-shirt allows for a little more individuality and flare than the standard t-shirt, and learning how to style one can jumpstart your imagination to rejuvenate how you express yourself in everyday life. Styling oversized t-shirts is first and foremost about finding what you feel comfortable and happy wearing. So, with this in mind, be sure to experiment to find what suits you best.
An oversized t-shirt can be continually reinvented. Tuck one into high-waisted jeans or a long skirt to perfect a classy street style that can also double up as suitable nightwear if you're dining out at a restaurant or joining friends in a bar for drinks.

High-waisted styles elongate the leg and can make you appear both taller and slimmer.
To emulate what was hot in the nineties, you can wear a long-sleeved t-shirt underneath a looser fitting oversized t-shirt. This trend has grown in popularity over recent years, after it began to fade out as the grunge subculture movement took a backseat outside of the realms of popular fashion.
Relaxed and comfortable, sports clothing is ever appealing to those who like to look and feel good. A Nike, Under Armour, or Adidas t-shirt are firm favourites and remain stylish. To stay ahead of the curve, be sure to mix things up a little bit. This is to say, that you should try to choose a selection of both branded t-shirts and ones that you find on the high street, in thrift stores, and online shops that specialise in selling preloved clothing. Sports apparel t-shirts can be worn with trainers and other pieces of activewear in order to close the deal on perfecting athletic ensembles.
To give this look a more everyday appearance, then think of adding a plain necklace, some earrings, a statement watch, and opt for a relaxed hairstyle such as a loose ponytail or messy bun.

The beauty of an oversized t-shirt is that it can quite easily double up as a dress. During the summer, you'll be thankful for the cool and loose fit of a cotton t-shirt teamed with a pair of shorts underneath. A simple monochrome t-shirt can be dressed both up and down with sandals, breathable plimsolls such as Converse, or boat shoes, for example.
Snazzy t-shirts can be the difference between an outfit looking casual and understated to funky and a little off the wall. If you've made festival plans this year or next, for example, then a jazzy oversized t-shirt can give you the extra splash of colour and personality that you're looking for.
---
---
---