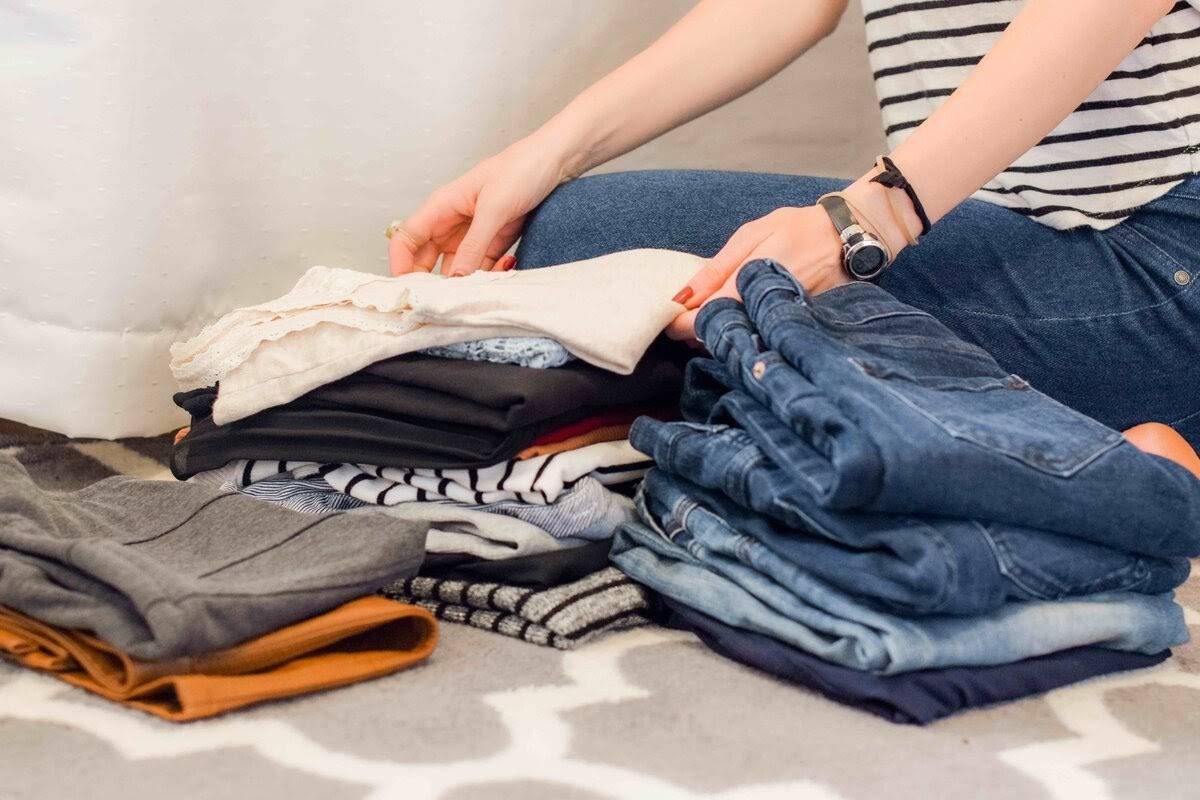 ---
We share our top tips and tricks for how to sell second-hand clothes. With some savvy insider knowledge, you can get the best return in a stress-free way.
Is your wardrobe bursting? If so, you don't just want to make space for the new items you love, but you could be sitting on some valuable pieces that will boost your savings! However, selling clothes can feel like a bit of a hassle. Many people pop their beloved items on eBay and hope that they get more than the 99p starting bid. Add to that the hassle of a trip to the post office, and you start to question whether it's all worth it.
But with some savvy insider knowledge, you can get the best return in a stress-free way. Here we share our top tips and tricks for how to sell second hand clothes.
---
How to sell good quality second hand clothes
Let's start with the 'where'. First up, you need to choose the right sales channel for what you've got on offer. Choose from:
Reliked:

If you're an influencer or blogger, this is the best clothes and accessories selling site for you as it's dedicated to reselling influencer products. You'll get a higher return with less hassle.

Resellfridges

: If you're not an influencer and have designer bags to sell, this is a good option. Bear in mind that you only get store credit though, so not always ideal.

eBay

: You list, let the auction run, and you do all the packaging and posting. Preloved is similar, but for local sales, and there's no commission.

Vinted

: Avoid the eBay auction and simply list an asking price. You don't get charged as a seller either.

Vestiaire Collective

: Not an influencer, but got decent designer items to sell which can get lost amongst inauthentic eBay clobber? Vestiaire might work for you. They do lots of the leg work, but it means they take a chunky slice of the sale price. Rebelle is a similar alternative.

Facebook Marketplace

: Good if you've got a good reliable local market, a bit like Preloved. But really, it's only worth it for large bundles.
Once you know how you're going to sell your second hand clothes, it is then time to think about how to get the best return for the effort you put in.
---
Tips for selling second hand clothes
We know a thing or two about what works and what doesn't when it comes to selling second hand clothes. Follow these tips and you'll get the highest selling price possible and a quick sale.
---
We find that you remain more focused and can get more done if you make numerous sales at once. So, do seasonal trawls through your wardrobes and put things together into batches. Be ruthless with your clear out too. If you know you don't wear something then it's time to sell, rather than waiting for the 'what if'. Otherwise, by the time you come to sell, that item is no longer of interest to the general market. Another way to do it is to dedicate a clear out to one area e.g. bags or shoes, and work to sell these all at the same time.
Selling second hand clothes does take time, especially upfront. If you put the time and effort into seeing what is likely to sell, making everything clean and presentable, taking the best pictures and writing enticing descriptions, then you are more likely to create a buzz around the item and see it snapped up quickly for the highest price.
Generally speaking, when it comes to second hand clothes, you need to be quite savvy about what is worth your effort. For example, for our sellers who have high demand for their items (which are usually designer) because of their influencer status, it's worth shelling out for a small alteration or fix. If, however, you're selling some high street brand jeans on eBay, it's almost certainly not worth the effort to undertake fixes. If you're not sure, have a search for the item you're selling and see what it tends to retail for.
It's fair to say that the best clothes in terms of resale value are designer items. They hold their value incredibly well and you can expect to recoup an excellent amount of the original RRP. So, look for labels when you are selling second hand pieces and cash in on the name. When it comes to designer labels, under two years old pieces sell particularly well. As such, don't hold onto things thinking 'I'll sell that one day' – sell it now, whilst it is still in demand.
Yes, you loved that dress and had a fabulous memorable night in it, but you're not selling the memories! Plus, how many times have you really worn it? Ask yourself, truthfully, if you'd be happy to pay good money for what you're proposing to sell. If not, it may be best being donated.
Certainly one for our influencers, but if you think you won't wear the item for more than a photoshoot before selling it, keep the tags on! BNWT (Brand New With Tags) sell for a much higher amount.
There's no point trying to sell those gorgeous sandals in November, or that fabulous winter coat in the middle of flaming June. Be sensible and be seasonal. It may not fit the timing of your clear out, but have somewhere that you can organise and store clothes for the seasons as they arrive.
Before you list an item to sell, hunt around to see what else is out there that's the same or similar. How much are they going for? And how can you make yours more attractive?
Put effort into your listing
If you're using a platform where you are responsible for the listing, put some effort in. Take multiple photos in excellent light. Use accurate and clear descriptions which are enticing. If you can, and definitely if you're an influencer, take a photo of yourself in the item, as well as of the item on its own – on a hanger though!
Cleanliness and condition
Clothes that are prepared well for sale sell more quickly and for a higher amount. Clothes should be clean, without marks or stains, and they should be ironed. If it's a designer bag, ensure you've got the dust bag and that you have cleaned and pressed that too. Effectively think of how you can make your clothes look like a gift and you'll be on the right track.
---
It's possible to get a good return on your high quality second hand clothes, but it may take a little effort. Browse our ranges to see what sells well and why.