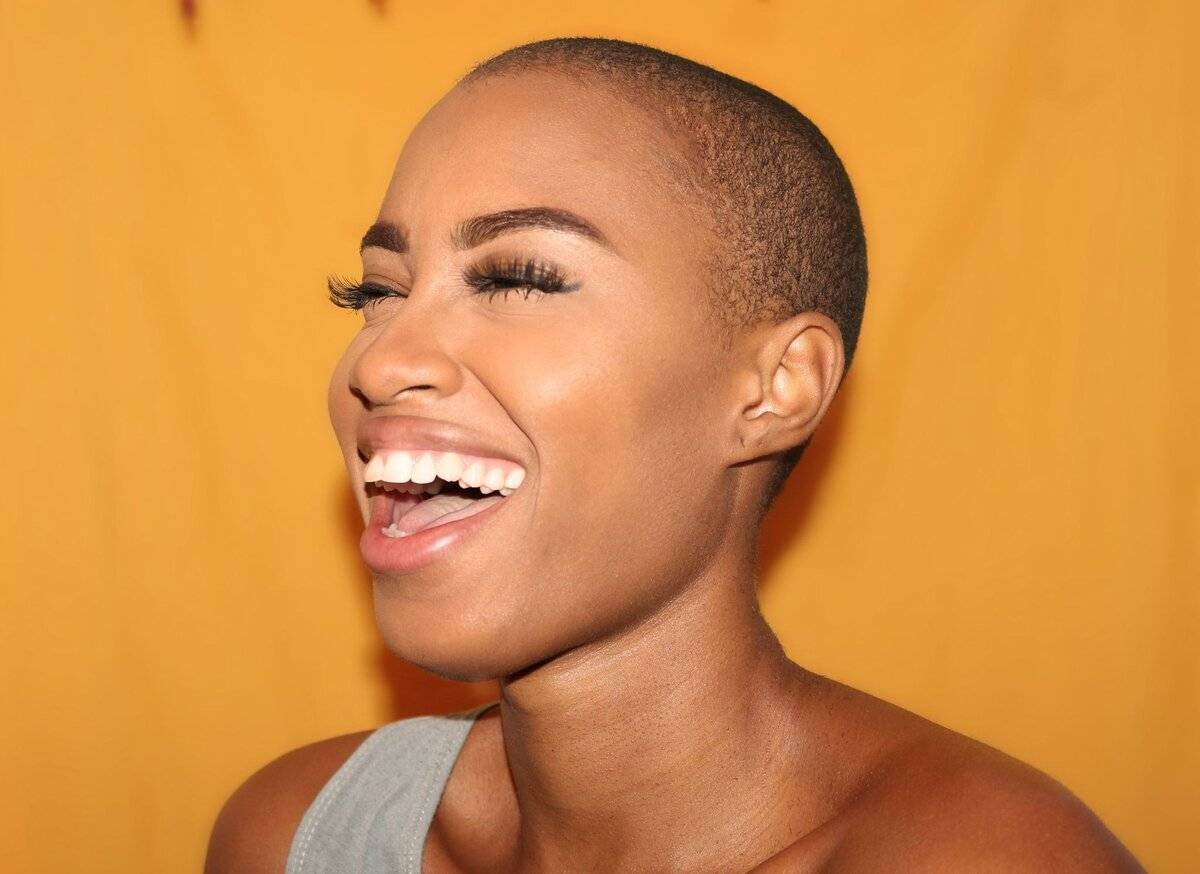 ---
If you're serious about beauty and want to launch your own Instagram or YouTube channel, then we share our top tips on how to become a beauty influencer.
Becoming a well-known beauty influencer sounds like the perfect job. Sharing your knowledge on skincare, facial treatments, makeup and hairstyling with your Instagram followers – and getting paid for it – is a dream come true. If you've looked at your favourite influencers that you follow and think you fancy a slice of their lifestyle, then this article is for you!
But with a rise in the number of beauty influencers across social media channels, you need more than makeup skills and creativity to hit the big time. If you want to become a beauty influencer, you'll need to be prepared to put in your time, effort and dedication to get your content noticed. What you don't see with your favourite influencers is the amount of time and effort that goes into each and every post, snap and comment.
If you feel that you've got some amazing ideas that deserve recognition, then you could be in for a very lucrative career. Fashion and beauty influencers are amongst the highest earners in the influencer community – with the top 10 boasting a staggering reach of 23.3 million followers.
If you're serious about beauty and want to launch your own Instagram or YouTube channel with ambitions of becoming the next Lisa Eldridge, then read on as we share our top tips on how to become a beauty influencer.
---
How to be a beauty influencer on Instagram

If you want to get recognised by beauty brands, then Instagram is a great place to start, as this is where the big names are most likely to find you. And they aren't necessarily looking for big names – micro influencers are now understood to be incredibly powerful – it's about the quality of your following. Keep in mind that becoming a beauty influencer is a job like any other and if you want to collaborate with brands, there are several things you need to consider:
Consistency: Your Instagram presence must remain consistent and provide regular content and awesome videos. One way to do this is with a scheduling tool like Hootsuite, which allows you to create your content and then set it to post automatically at the times and dates you specify. Beauty brands need to know what they are getting and that you're reliable.
Engagement: Following your favourite beauty brands and commenting on their content can help you to show up on their radar, leading to bigger things. Similarly, engage with fellow beauty influencers and go 'live' together to launch a joint giveaway (everyone loves a freebie, right?). Engagement really matters as it defines the quality of your audience.
Hashtag research: If you're not doing your hashtag research, then you're missing a trick in increasing your reach on Instagram. Do your homework by looking at the hashtags that beauty brands and established influencers use and add them to your hashtag library. Mix things up with a range of popular keywords, as well as some that are less widely used. This will help you gain the top space in some very niche areas.
Be 'you': Do you have a unique look? Or maybe you've discovered a new way to perfect 'on fleek' brows? Whatever it is that makes you stand out – flaunt it. There are over 1 billion Instagram users and you need to showcase your personality to stand you head and shoulders above the influencer wannabes. The only way to have something different and unique is by being yourself.
Influencer marketing: A recent study has shown that a staggering 93% of marketers use influencer marketing to boost their brand. This means that brands are actively searching for people like you to promote their products to your followers. Of course, you need to have a credible following. But by following the tips above, you'll have a sound foundation on which to grow as a beauty Instagram influencer and attract beauty marketers.
---
How to become a YouTube beauty influencer
YouTube provides another highly visual channel for aspiring beauty influencers, and of course may go hand in hand with your Instagram presence. Again, success won't hit you overnight, but there are some steps you can take to maximise your chances of hitting the big time in the world of beauty influencing:
Get the production right: You could have the most amazing content to share, but if it looks unprofessional, then you won't appear credible. Lighting, a decent camera and a microphone that provides clear sound are well worth the investment if you want to be taken seriously. Video-editing software such as Adobe Premiere will give you access to all the filters that the top beauty influencers use to polish your content and make it stand out.
Get feedback: You're not going to get it right the first time. And that's OK. There's no point researching how to be a beauty influencer if you're not able to take on board constructive feedback. Ask your friends and family to review your early videos – they will want to support you. Don't take their feedback personally, but instead use their comments to improve your videos before launching them on your YouTube channel.
Create your brand: Your YouTube channel should feature your name, logo and some spectacular channel art to get you noticed. Your brand will help you to become instantly recognisable to your followers and forge relationships with your audience.
---
Spark ideas and get started
We hope our tips on how to become a beauty influencer have provided a little insight to help you create a successful strategy for influencer success.
Remember, success won't happen overnight, but all the major beauty influencers understand that with consistency and dedication to your social channel, you're setting yourself up with the best chance of becoming a beauty influencer that all the big brands will be vying to work with.
If you're looking for further inspiration, our V.I. Blog is a great place to start – it's packed with content ideas and tips from bloggers and influencers who are at the top of their game. Or have a browse of our collection of discount beauty products from the top beauty bloggers.
---