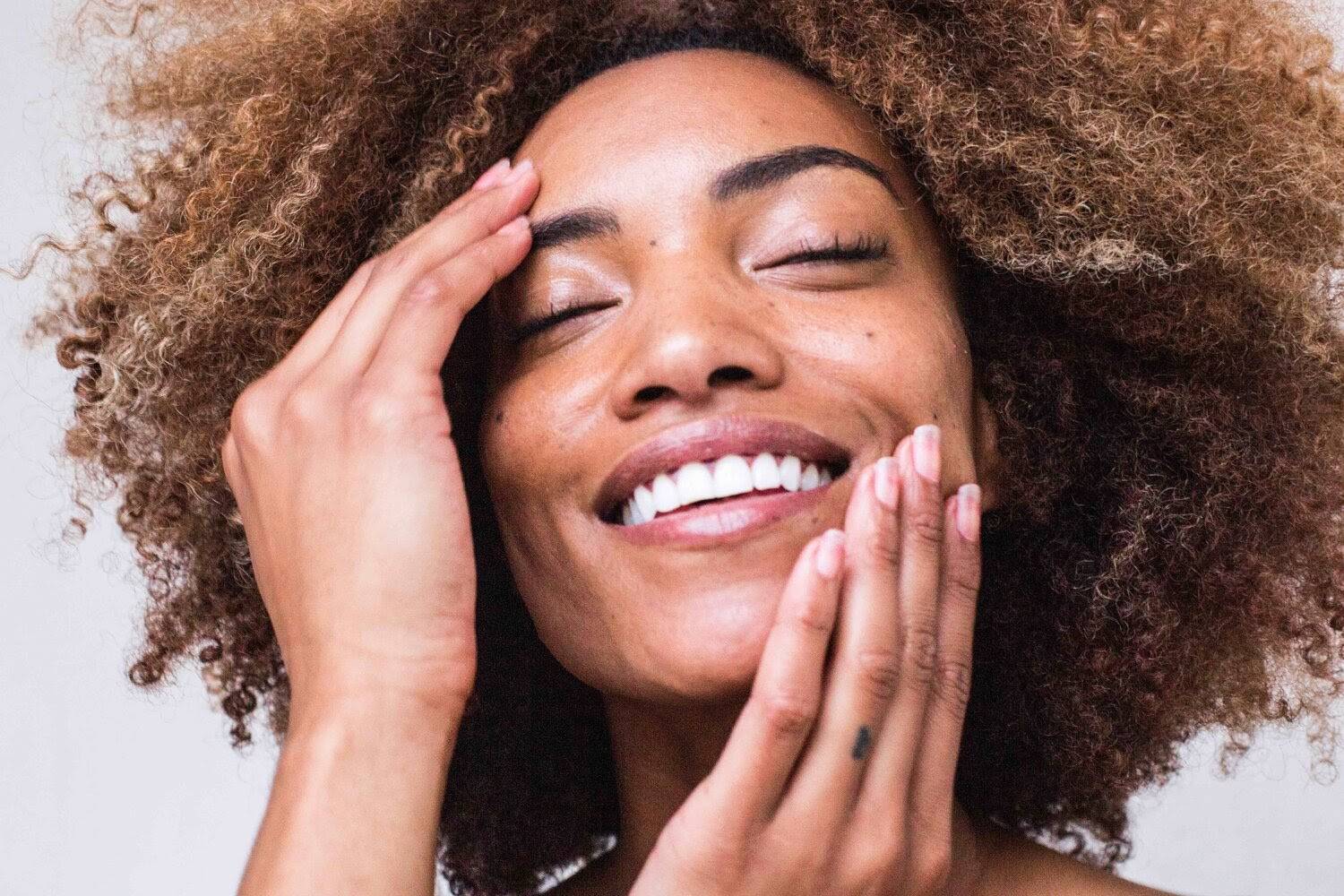 ---
The demand for cruelty-free and vegan skincare is booming. Here we share the best vegan skincare brands in the UK, including a number of affordable options.
Over the last few years, we've seen mushrooming growth in the number of vegan skincare brands in the UK. The demand for vegan skincare is currently booming. You probably even use a bunch of vegan skincare items, without even realising that you do.
---
However, it can also be a little tricky to track down exactly which skincare brands are completely vegan. There are also different standards by which you measure it. For example, if the product itself is vegan and cruelty free, what about if the parent brand is a big giant and therefore not vegan across the full spectrum of its products? It can come down to the personal reasoning behind choosing vegan skincare.
---
It's also important to remember that we need to make a distinction between vegan and cruelty-free. The beauty and skincare industry has had a chequered past in the cruelty arena, and the top vegan skincare brands are aware of this. However, so are other skincare brands without necessarily going fully vegan. For example, many organic skincare is cruelty-free but may use animal by-products such as beeswax.
---
At Reliked we have loads of cruelty-free skincare and beauty products from your favourite bloggers and influencers. Here we've listed a few that we stock that are vegan, as well as other popular UK vegan skincare brands.
---
The best vegan and cruelty free skincare brands in the UK
---
BYBI is one of our favourite affordable vegan skincare brands. Prices are kind and so are their ethics. Even their packaging (which is super snazzy) is made using by-products from the sugar industry.
---
We've often got lots of Maria Nila ethical skincare products in stock for you to choose from. It's all about hair care, with divine shampoos and treatments. We adore the Maria Nila Head & Hair Heal Masque. A 100% vegan brand, they say: "We are not the usual haircare brand. Our 100% vegan and animal friendly products are developed out of love for animals, as they should not be a part of haircare products. By providing high quality vegan beauty, we make it easy for everyone to take a step towards a sustainable and friendlier world."
It is an important message, and we're proud to stock them.
---
Pai is a growing and popular vegan skincare brand and it has an excellent range for everyone to choose from. With vegan skincare brands you may find you have to shop around from one to another to get your full set of skincare products as ranges can sometimes be limited. Not with Pai!
What we really love about Pai is that they list all of the ingredients of every product. Not all brands do this, and certainly not on their website upfront. Not sure where to start? Try the Pai Rosehip Bioregenerate Universal Facial Oil – you won't regret it!
---
Narloa is all about the vegan bath time! They specialise in cruelty free bathing which is luxurious. All of their products are made in small batches, in London, so you can be sure of traceability and quality. Get out of the bath and lovingly caress some Narloa Rose Garden Body Oil into your skin for a divinely indulgent experience.
---
Not all Bare Minerals products are vegan, but they are all cruelty free. They also have nearly 40 products in their vegan range, so you can certainly find individual vegan skincare items from them. We often have a good number of Bare Minerals skincare products in stock and that's a great way of getting wonderful new branded skincare at a fraction of the usual price. We really rate their Ageless Phyto-Retinol Face Cream.
---
What's great about Skyn Iceland is that you'll find it on the High Street (in M&S to be precise). Given that choosing vegan can still be a little tricky, it's good to know that there are some easier options out there. They've got a good wide range too which makes it all the more convenient.
---
Not a UK brand, but reasonably accessible in the UK, PLANT APOTHECARY isn't just vegan but it's really chic and cool, lending itself to non-stop Instagram snaps. You're looking at high quality vegan skincare across their range, as their name would suggest.
---
At SkinOwl it's all about simplicity and really, that's what vegan skincare should be about. They don't have an enormous range, but they do have a capsule collection that contains most things you need from your skincare, all in vegan and cruelty free products.
---
Evolve is another of the most affordable vegan skincare brands. As far as skincare products go, they are reasonable. They are natural with nothing synthetic getting a look in (vegan doesn't always mean synthetic-free!) and we've heard lots of feedback rating them.
---
10. Neighbourhood Botanicals
Neighbourhood Botanicals have a range of face oils. If you're new to the concept of serums then we promise you that Neighbourhood Botanicals will have you hooked. The formulas are really high quality, vegan (of course) and the whole brand has some excellent sustainable values which make it really attractive. In addition, Neighbourhood Botanicals is an independent brand. There's no big parent company sitting behind them which has ethics out of step with your own.
---
We love the play on the word 'grocery' and that's the ethos that wends its way across The Glowcery brand. It's definitely about making the concept of veggies fun. This is a new vegan skincare brand and we've got our eye on them! In fact, given they launched right at the time Covid started challenging the world, they are doing remarkable stuff. It very much is like shopping for all your favourite treats.
---
Starface is right at home on Instagram. You no doubt spy it in your feed time and time again. Their intensely fun packaging adds to the feel good zing you get from knowing that you're choosing vegan skincare. We make an affordable vegan skincare brand even more affordable – try the Starface Space Wash Foaming Facial Cleanser for mere pocket change.
---
Not sure which brand or which product to try? Check out your favourite and most trusted beauty bloggers and influencers and you won't go far wrong. You can find lots of different ethical skincare brands, directly from them, here on Reliked.
---