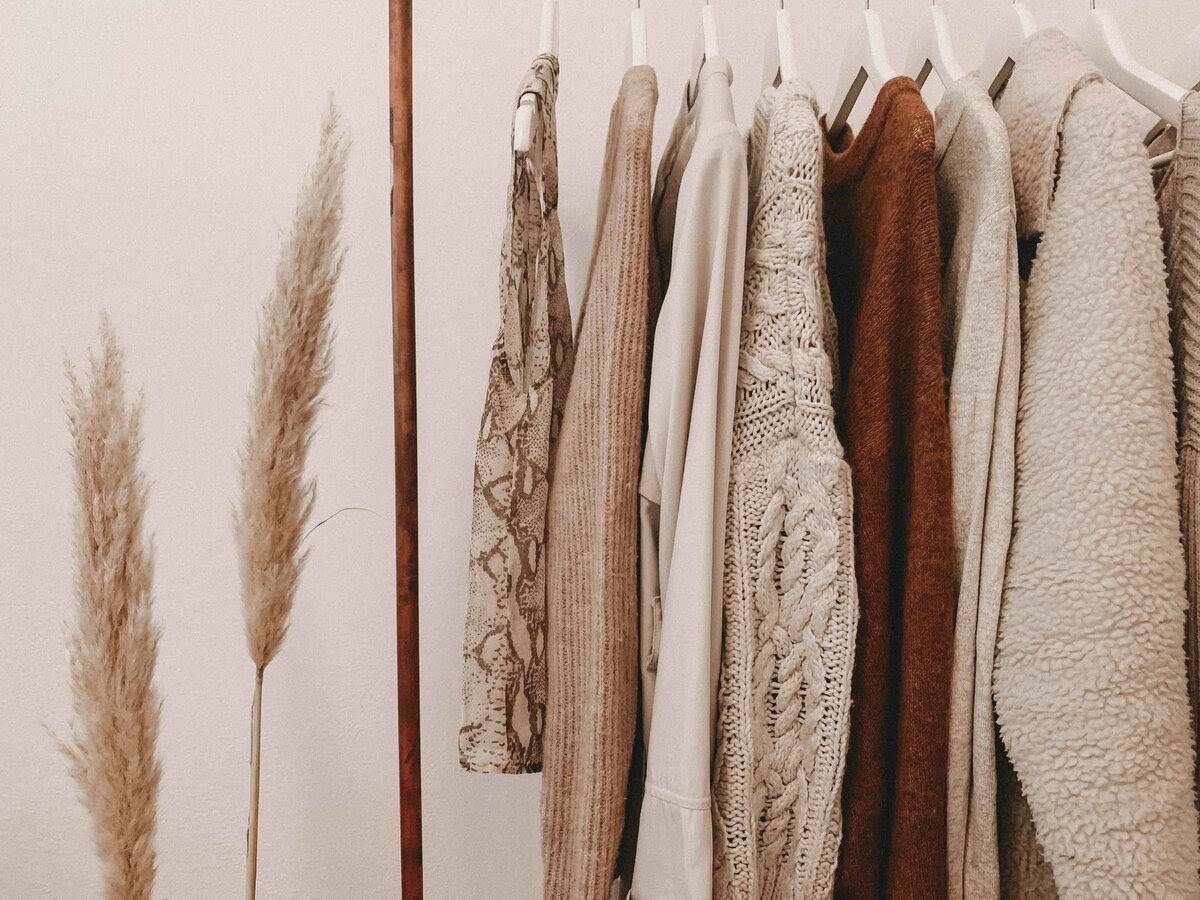 ---
Looking for slow fashion inspiration? We've gathered together some of our favourite UK slow fashion brands that we think you need to know about.
There are a rising number of ethically-driven shoppers who are turning their backs on mass-produced garments which are designed to be discarded at the end of the season. They are voting with their feet and pushing for a slower, more ethical approach to clothes shopping and fashion.
The fast fashion industry has been called out for using cheap labour in developing countries and creating low priced, poor quality clothing. The impact on the planet and communities is immense and certainly unsustainable.
Slow fashion is a movement that is rapidly gaining in popularity amongst fashion consumers who are becoming increasingly concerned about the origin and sustainability of the clothing brands they choose. In the past year, the term 'slow fashion' has garnered over 90 million social media impressions, marking a shift in the way we purchase clothes.
If you're keen to shop more sustainability, but don't know where to start, check out the Reliked guide for some top tips on how to join the sustainable fashion revolution.
If you're ready to get shopping and want some inspiration, we've gathered together some of our favourite UK slow fashion brands that you need to know about. Influencers working with slow fashion brands are growing, and you can increasingly source excellent pre-loved pieces on Reliked. What's more, don't forget that everything on Reliked that you buy which is pre-loved by your favourite influencers is helping to contribute to the circular economy, taking a slower fashion approach.
---
People Tree
We love People Tree as they were one of the early pioneers of the slow fashion movement. Back in 1991 Safia Minney founded People Tree and launched the first fashion range to meet the Global Organic Textile Standard (GOTS). This certification ensures the protection of the organic cotton farmers and communities who grow the materials used to create their sustainable clothes.
One of our People Tree favourites is this 100% organic cotton Jerrika Pinafore Dress, which can be worn season after season without going out of style.
Noctu
If you love loungewear (and who doesn't?) and want to buy your PJs from a UK-based slow fashion brand, then check out Noctu. It's packed with the cosiest of loungewear, from jumpsuits to nighties – all lovingly designed using GOTS certified organic cotton.
The brand has also met the Standard 100 by Oeko-Tex® requirements, meaning that every button, zipper and thread used has been tested for harmful substances that could affect our health. Noctu caters for women and children, with this comfortable midnight blue Celeste nightie available for little ones up to nine years old. Not only is it super-cute, but it retails at just £24.00, making slow fashion brands affordable as well as ethical.
RÆBURN
A big part of slow fashion is the ability to create classic, quality clothing that lasts from season to season. RÆBURN does just that, reworking material into quirky new designs that are destined to stand the test of time.
The UK based clothing company also offers free lifetime repairs on all their products, which helps their customers to prolong the lifespan of their clothing. We love items with an interesting story behind them and the Air Brake collection of stunning dresses, shirts, tops and even cushions doesn't disappoint. These garments are all created from iconic Air Brake parachutes deployed in fighter jets!
Seasalt Cornwall
For feel-good slow fashion dresses that are designed for lazy summer days on the beach, Seasalt is driven by the beautiful Cornish coastline to provide sustainable fashion choices. The company supports the British Retail Consortium's climate roadmap to achieve carbon net-zero by 2040.
Seasalt's carefully considered approach to slow fashion ensures that its collections are focused on longevity and quality. They only use fabrics that are recycled, organic or have eco-friendly fibres, which have a minimal impact on the planet – including the Tide Cycle raincoat collection that's produced using recycled plastic bottles!
MaisonCléo
Launched in 2000 by Marie Dewett and her mother Nathalie, the duo has set Insta alight with their super-slow fashion designs.
Nathalie is the sole seamstress, working from France to complete the garments that are made from deadstock fabrics, saving them from landfills and using them to create unique collections – which is fabulous news for the planet.
American model and actress Emily Ratajkowski is said to be a fan of MaisonCléo blouses. We love this organza-trimmed Ernicka blouse, which has a cool, loose fit and a square neck designed to show off summer necklaces.
JW Anderson
JW Anderson launched their eco-conscious six-piece capsule collection at the start of lockdown, with designer Jonathan Anderson supporting the talent of UK clothing creators.
The Made In Britain collection includes a cape, dress, oversized shirts and t-shirts that are not defined by gender. Anderson's capsule wardrobe is sustainably created using surplus fabrics and offcuts, which showcase his signature printed patterns – plus a cheeky charm featuring a penis! Yes, you read that right!
Emma Corrin, the star of The Crown, has already shown that she's a fan, and has been spotted wearing one of Anderson's sustainable shirts on Instagram.
---
Find out more about the slow fashion movement
If you've checked out our pick of the best UK slow fashion brands and want to know more about how the nation's shoppers are shifting to more sustainable and long-lasting fashion pieces, read our article on the full slow fashion lowdown. You'll learn why slow fashion is so important and get hints and tips on how to spot the fast from the slow.
Our V.I. Blog is the go-to hub to discover more about sustainable and slow fashion in the UK. From the ultimate guide to vegan fashion to ways to commit to a more conscious fashion choice our Reliked are at the forefront of the slow fashion revolution. And of course, choosing pre-loved, and being an influencer who promotes pre-loved, is helping to put the brakes on fast fashion and create a more sustainable and eco-friendly approach.
---