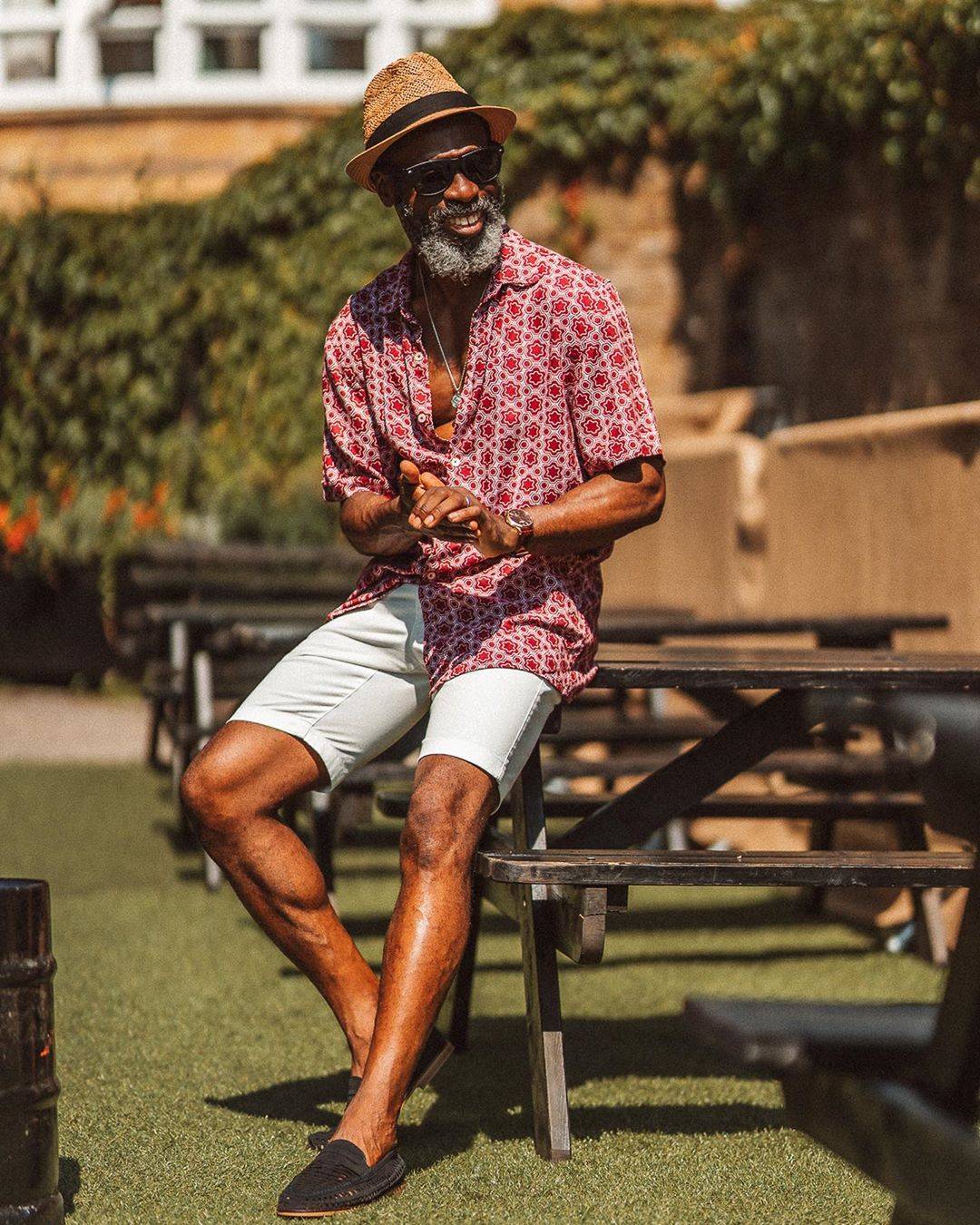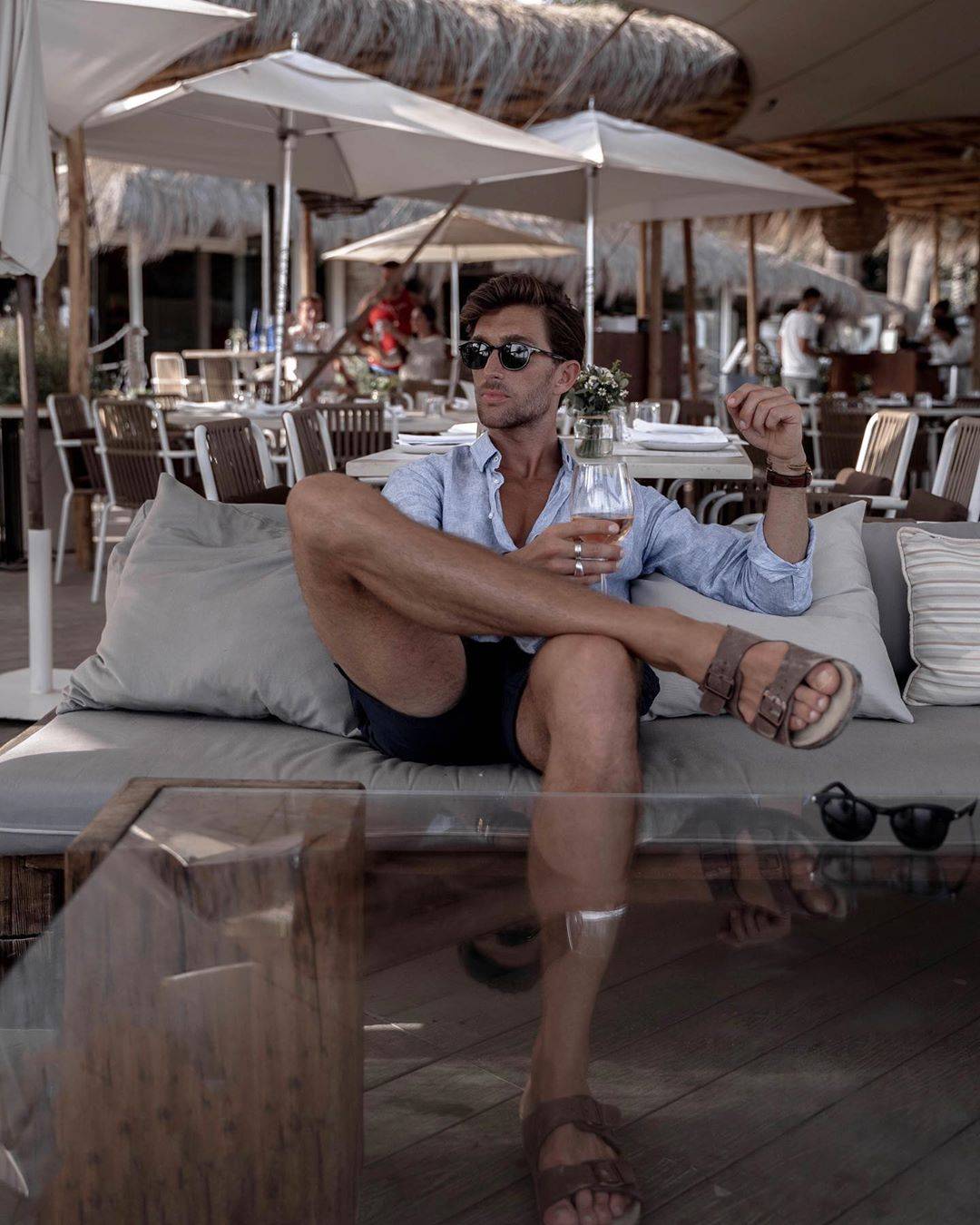 ---
Holidays might be a little different this year, but there's no reason to not look your best. Whether you're planning on soaking on some rays on a Mediterranean beach or exploring what the UK has to offer, you'll want to make sure your clothes are looking sharp. To give you some inspiration for your holiday outfits, we've turned to some of our favourite Male VIBS. Here's what they're wearing this summer.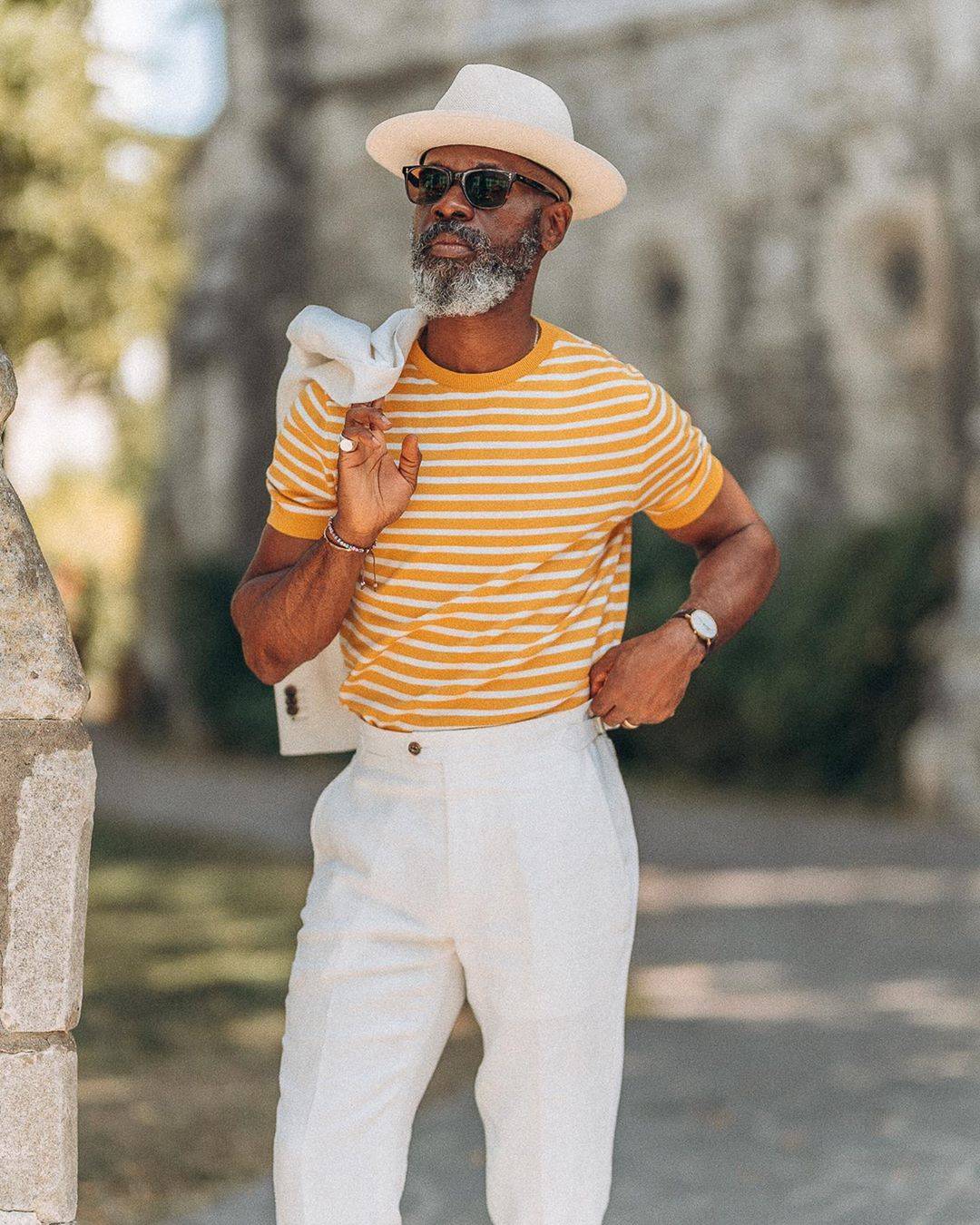 Elegant, casual, and perfect for warmer weather. Efe Efeturi pairs an Irish linen suit with a burst of colour from a yellow striped shirt, finishing off with a clean-lined straw Panama hat.
Ideal for: European city breaks
Instagram: @efe.efeturi
---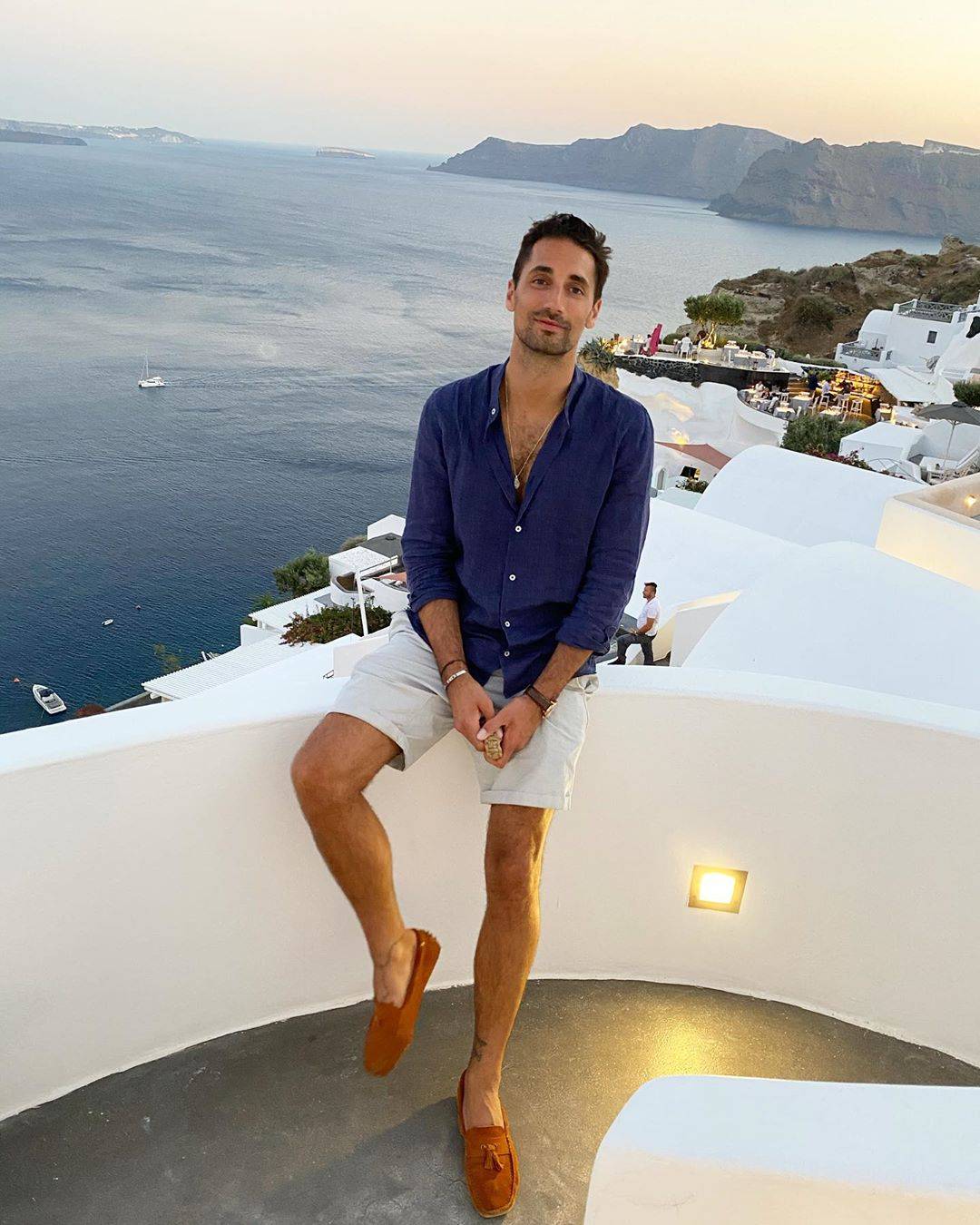 Another one for keeping cool in the heat without compromising style. Hugo Taylor wears a loose-fitting blue cotton shirt with tailored chino shorts and light brown moccasins (managing to match the colours of Santorini!)
Ideal for: Warm evenings along the Med
Instagram: @hugotaylorlondon
---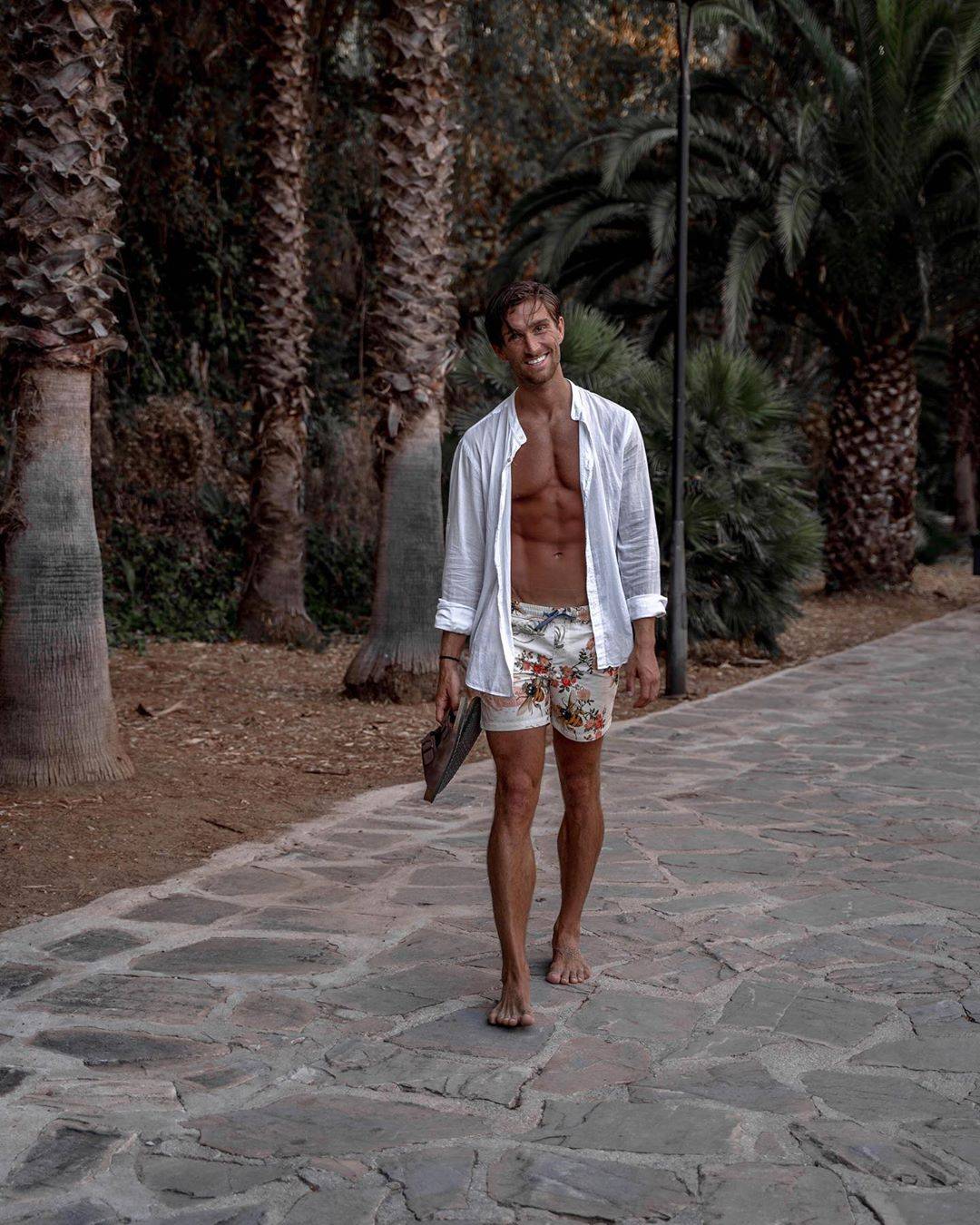 It's a hassle bringing a spare set of clothes to the pool or beach, so ideally your swimwear will look as good in the water as it does out of it. Here William Wade shows us that swim shorts can be functional and stylish, with a white-floral pair matched with a linen shirt.
Ideal for: The beach
Instagram:@williamjwade
---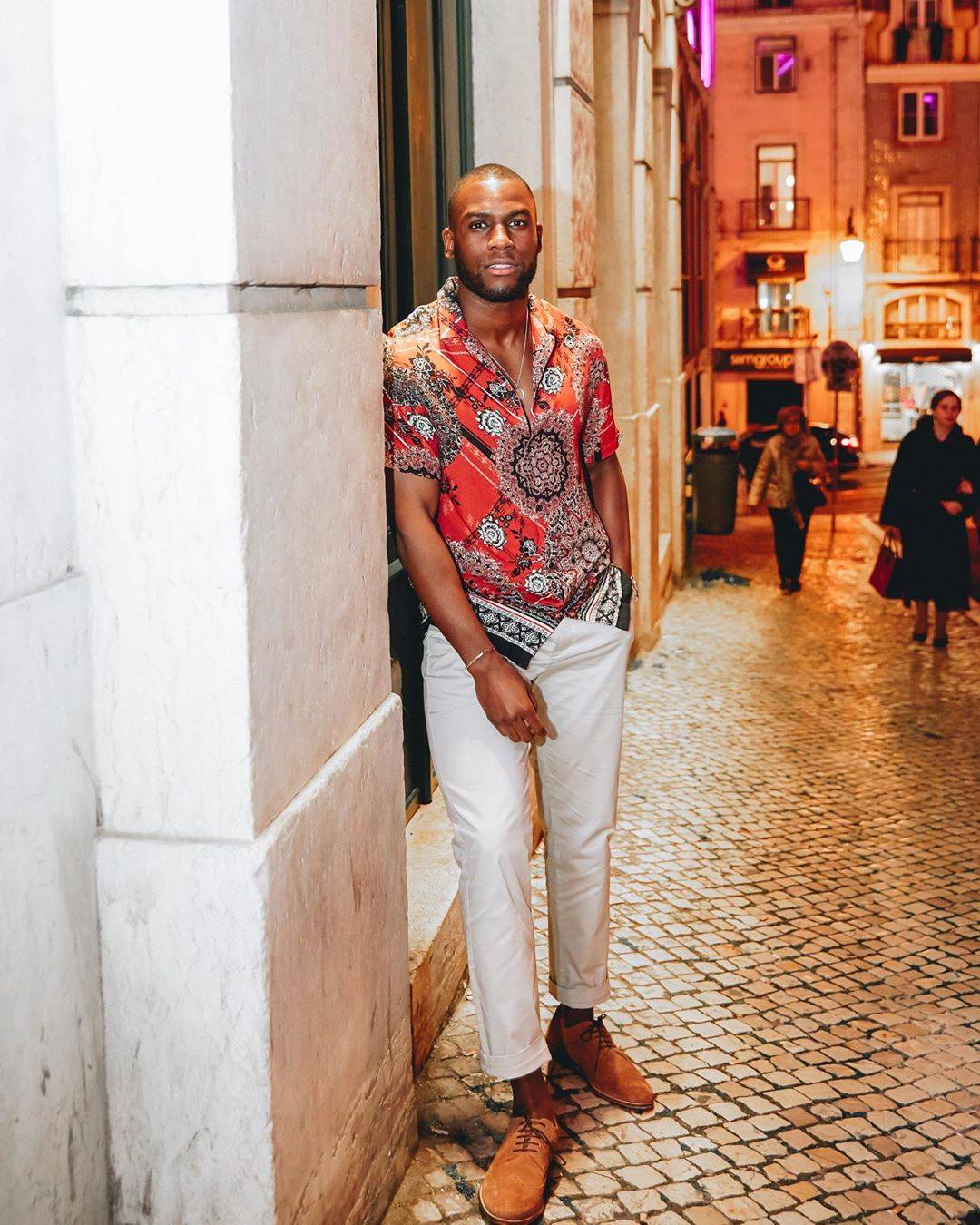 Suleman Kudos hits a Moroccan nights vibe with a bright patterned shirt, crisp chinos, and some light brogues. Relaxed and sharp at the same time, with a touch of personality. 
Ideal for: Warm nights out in the city
Instagram:@sulsworld
---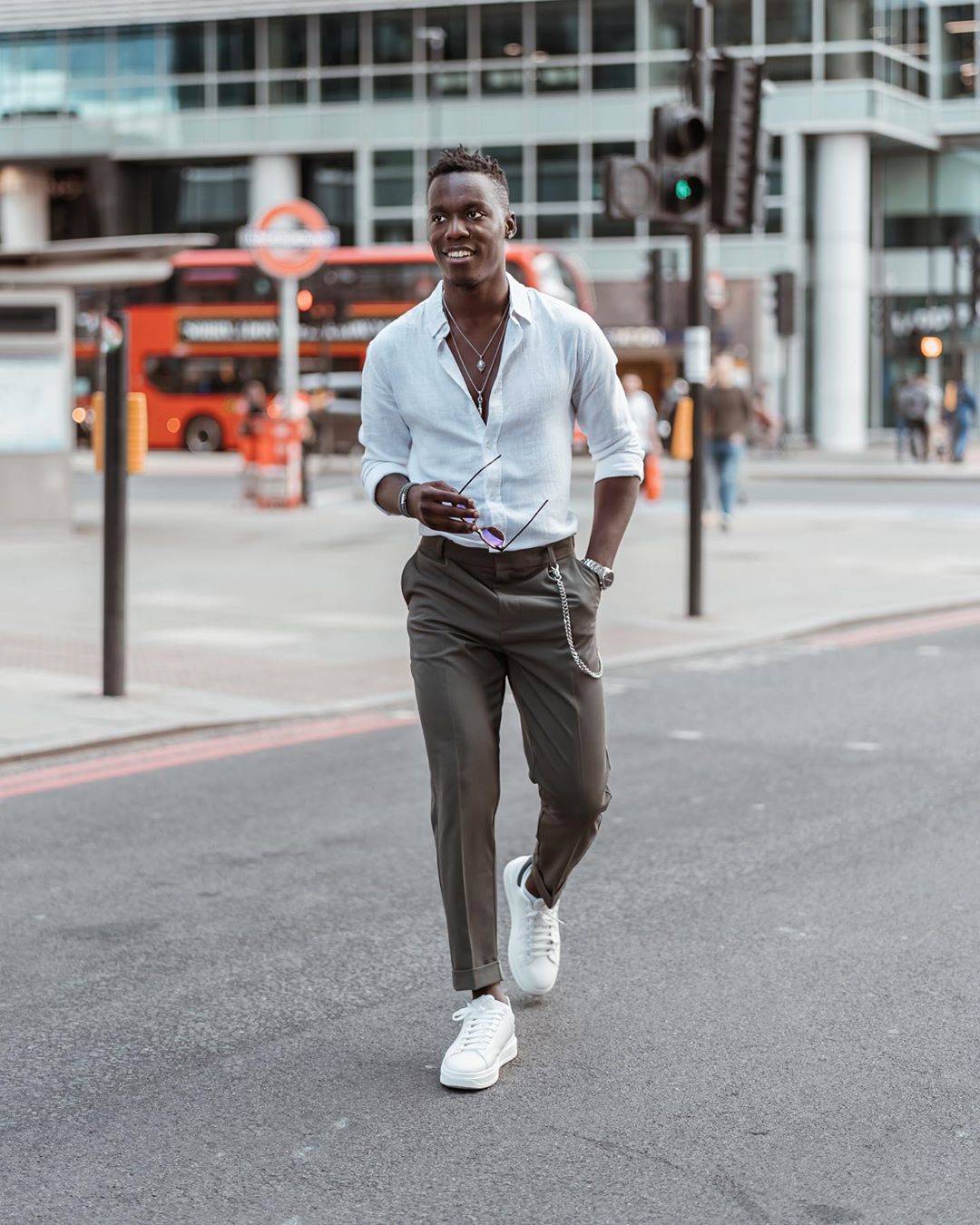 Going for a clean, simple look, Ian-Sangala Soloman wears a fitted linen shirt with 'bruise' coloured chinos, and chunky white trainers. He adds a thin pocket chain as an interesting accessory.
Ideal for: Work and play – smart casual for the summer
Instagram:@iansangala
---
Wherever you're going on holiday this summer, be sure to check out what reliked has to offer. We sell the preloved clothes of the UK's most influential instagrammers, meaning you can replicate the looks you see for a fraction of the price – helping your wallet and the environment.